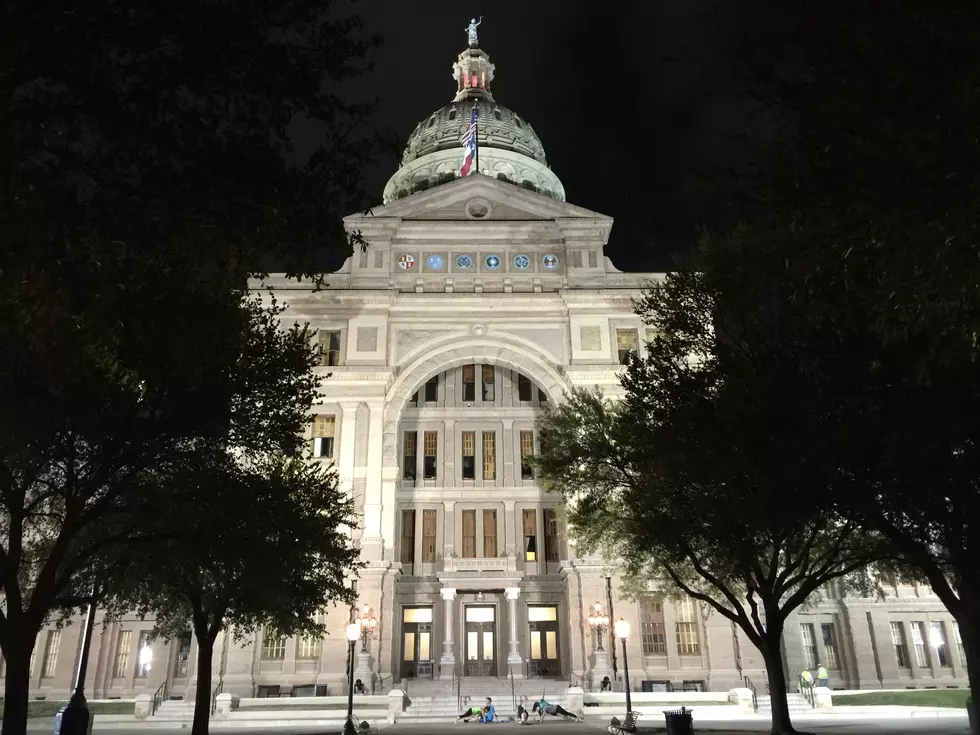 Chad's Morning Brief: Campus Carry Could Still Be Alive, Texas Lawmakers May Not Ban Powdered Alcohol Just Yet, and Other Top Stories
Chad Hasty, KFYO.com
Here is your Morning Brief for May 7, 2015.
25 Days left in the 84th Texas Legislative Session
Each day that goes by means each piece of legislation that you care about has a declining chance of passing. So far, Texas lawmakers haven't passed campus carry, but according to the Texas Tribune, the legislation could get new life.
Lawmakers plan to attach so-called campus carry legislation as an amendment to House Bill 910 as it leaves the Senate, state Rep.Allen Fletcher, R-Cypress, confirmed Wednesday.

"I believe that [Sens. Craig] Estes and [Brian] Birdwell and [Lt. Gov. Dan] Patrick are going to pass it over here, send it back over to us and we'll concur," Fletcher, who is carrying the measure in the House, said as he walked out of the Senate chamber Wednesday. "It will be a lot easier than having to fight the fight over on the [House] floor."

The House passed HB 910, which would allow license-holders to openly carry their handguns in shoulder or hip holsters, in mid-April. Fletcher had attempted to tack his campus carry measure to the bill during that debate.

He agreed to pull it down under a threat of a procedural challenge from state Rep. Trey Martinez Fischer, D-San Antonio — saying that he would allow the campus carry bill to make its way separately through the process. But since then, the bill has stalled in the House's Calendars Committee, where it must earn enough votes to be set for consideration on the floor.

If campus carry is offered as an amendment to HB 910 in the Senate, it will likely have enough support to pass. The chamber has also passed its own versions of both bills.
I don't care how they pass it, just pass it. How this bill hasn't passed already is a question that should be asked of lawmakers. With only 25 days left in this session, important legislation is facing the end of the road. Lawmakers still don't have a budget and issues such as vouchers, campus/open carry, and more still have to be decided.
Powdered Alcohol Not Banned Yet
As I wrote above, time is running out in the session and certain bills have met the end of the road. According to the Texas Tribune one of those bills would have banned powdered alcohol.
House Bill 1018, a statewide ban on powdered alcohol, or Palcohol, was set to be debated and voted on in the House on Wednesday. But state Rep. Charlie Geren, R-Fort Worth, the author of the Palcohol ban, postponed the measure until July 4 — more than a month after the end of the legislative session — likely killing the bill.

Geren had previously warned of the dangers of powdered alcohol, suggesting it could lead to a spike in underage drinking that would "make the darkest days of the Four Loko era look tame." In an interview Wednesday, he said he spoke to "people in the industry" and decided to wait to see what happens when the product is introduced in Texas.

Palcohol is sold in a 1-ounce pouch, in an amount equivalent to a shot, for consumers to mix into a glass of water, soda or juice to create an instant mixed drink. Critics of the product warn that its main feature — how easy it is to store and carry — is also its biggest flaw.
What a concept! Wait and see if there is a problem before deciding if there is one. I don't know if powdered alcohol is good or not. What I do know is that we should stop passing laws that ban substances that are fine for adults, but we are worried about the children.
Republicans in Texas always complain that government is attempting to be the parent. Then they attempt to pass a law like banning powdered alcohol because they are worried parents can't handle it. Give me a break.
These and many more topics coming up on today's edition of The Chad Hasty Show. Tune in mornings 8:30-11am on News/Talk 790 KFYO, streaming online at kfyo.com, and now on your iPhone and Android device with the radioPup App. All guest interviews can be heard on our KFYO YouTube page after the show and online at kfyo.com.