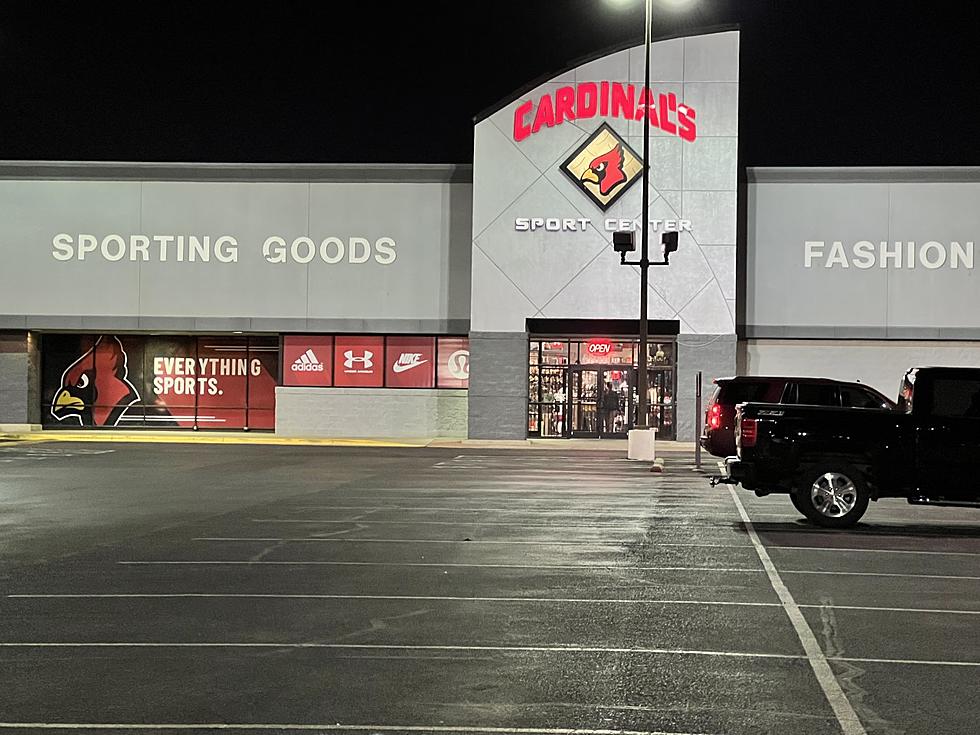 Cardinal's in Lubbock Joins Three Texas Companies to Form a New National Brand
KFYO.com
It's Game One for Lubbock's Cardinal's Sport center.
Cardinal's is teaming up with three other sports and apparel companies based in Texas to create a new national brand called Game One.
In total, eight different companies are coming together to form the new Game One brand, which will be able to reach 38 states and thousands more active customers to offer sports equipment and apparel. The new Game One will continue serving Lubbock customers the way they have been by partnering up with local youth organizations and operating out of the same location.
Cardinal's Sport Center has a long history in Lubbock. It opened as The Sport Center in 1946, then changed to Cardinal's Sport Center in 1969 when Johnny Cardinal purchased the business. For three generations, Cardinal's Sport Center has been family owned and operated.
In a press release on Friday, Tony Cardinal said he's proud of the reputation the business has built in Lubbock in the industry:
The new brand reflects the determination and energy athletes and coaches feel before that first game of the season. Team members show the Game One attitude and effort by being prepared and laser-focused on supporting their customers.

"We're proud of the reputation we've built by taking care of employees, who, in turn, take careof our customers. This will be at the forefront as Cardinal Sports and several other legacycompanies become Game One," says Tony Cardinal, President of Cardinal Sports.
According to the press release, Game One will be the only national dealer selling Nike, Adidas and Under Armour.
Why Texas Shouldn't Be Sore About Tennessee Getting the World's Largest Buc-ee's
The world's largest Buc-ee's is about to be built!
...in Tennessee. Yep, the Volunteer State is about to be home to a Texas icon that's bigger and better than any Buc-ee's here at home, and while that may rub you the wrong way, here are some reasons we might actually have reason to celebrate.
Texas Companies, From A to Z
From entertainment to communications, from food to infrastructure and beyond, Texas is a business leader whose products and services reach throughout the world.
10 Things You Learn When You Move to Texas
Here are 10 things you will learn about Texas if you move here from another state.
More From News/Talk 95.1 & 790 KFYO