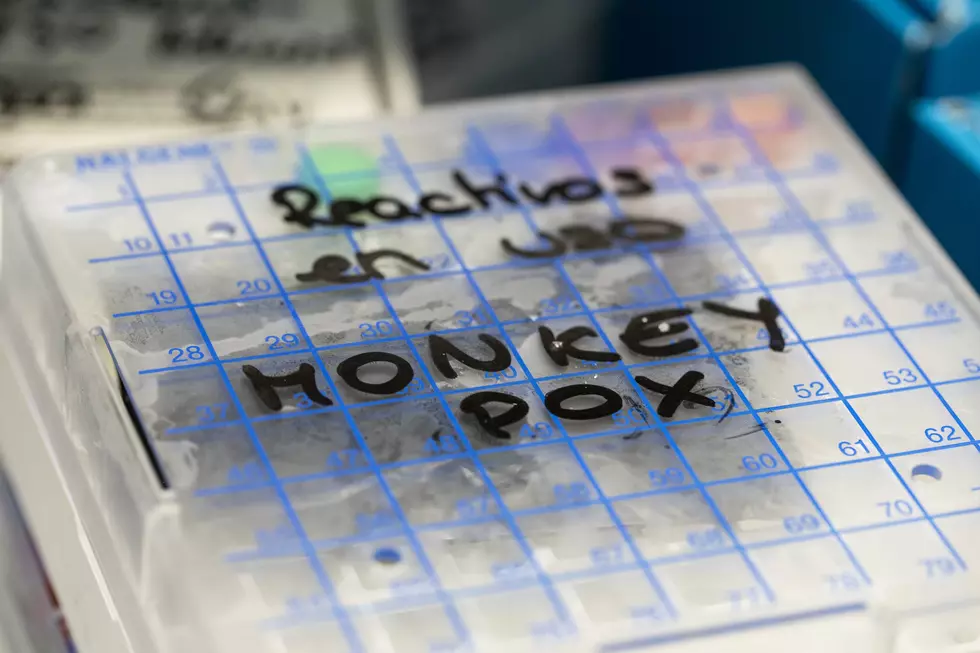 3 Monkeypox Cases in Lubbock, Vaccines Now Being Offered
Getty Images
Monkeypox continues to spread in Texas, including right here in Lubbock. According to KAMC, the City of Lubbock Health Department as of Tuesday reports that there are three cases in the city of Lubbock.
According to health officials in Lubbock, all three cases were travel related and were contracted outside of Lubbock. According to KAMC, the City of Lubbock Health Department did contact tracing for those who may have been exposed. According to Katherine Wells, director of public health for the City of Lubbock, all three of the people with monkeypox traveled to places with high case numbers.
According to KAMC, Wells says that in order to get the vaccine you have to be considered a close contact.
"We started administering monkeypox vaccines here at the health department," Wells said. "You have to either be a close contact, or at an event … with individuals that have tested positive for monkeypox."

Anyone who qualifies can call the department at 806-775-2933 for further screening.

Wells defined a close contact as someone that lives in the same household, or someone who might have shared food or drinks.

"We're able to offer that vaccine as a prophylaxis to those individuals," Wells said. "We have a vaccine set aside specifically to treat individuals who have been recently exposed."
There have been at least 1,604 monkeypox cases confirmed in Texas. One person, who was severely immunocompromised and also had monkeypox has died in Houston.
Texas Panhandle's Craft Beerfest
The Texas Panhandle's Craft Beerfest took place on Saturday, August 27, 2022.
The Amarillo Netplex turned into a craft beer dream.
Here Are the 19 Best Places in Lubbock That Offer Wi-Fi
Whether you want to browse the internet in peace or get some work done, these spots in Lubbock provide free wi-fi.
LOOK: This is the Biggest House in Texas over 29,000 sq. ft. living space on over 15 acres
When the largest home in Texas, "Chateau Montclair" was owned by Neon Deion Sanders it had 114 acres. After the auction, it only has 16 acres now, and 10 of those is a private lake.
More From News/Talk 95.1 & 790 KFYO