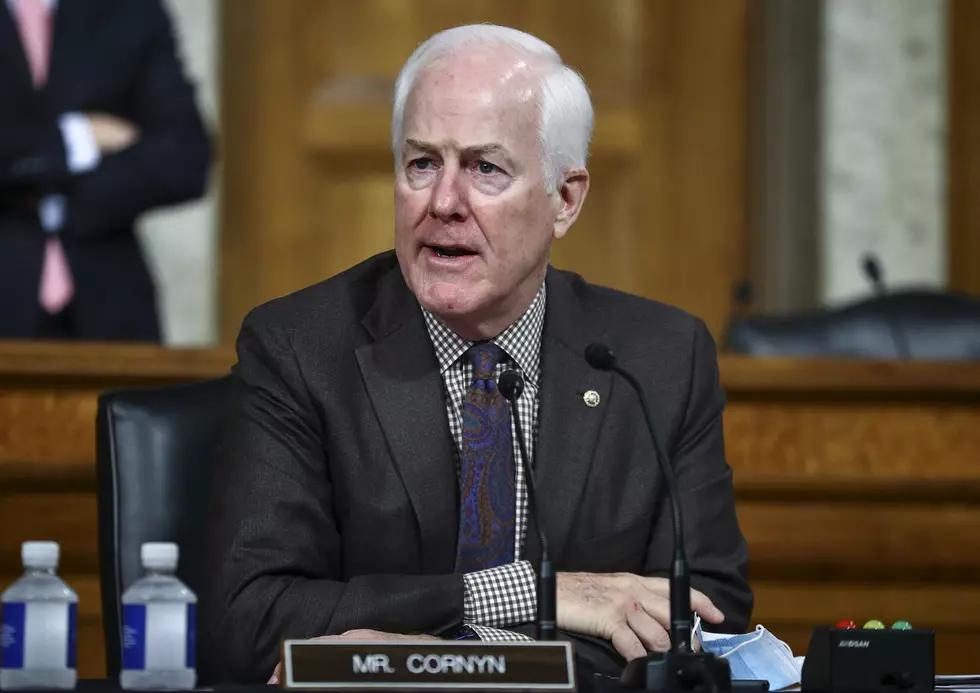 Sen. John Cornyn Defeats M.J. Hegar in U.S. Senate Race
Pool/Getty Images
Enter your number to get our free mobile app
Senator John Cornyn won reelection to the U.S. Senate Tuesday night (November 3rd, 2020).
The senior Republican senator from Texas defeated his Democratic opponent, MJ Hegar, according to projections by The Texas Tribune and ABC News.
The incumbent senator was projected the winner by ABC News at 8:06 p.m. (CT) with 64 percent of the vote in. The win means Senator Cornyn will go on to serve a 4th term in the U.S. Senate.
Sen. Cornyn won his first U.S. Senate race in 2002.
Despite national headlines that Texas is turning blue, Democrats have yet to score a major win in the state in the past few years. In 2018, Senator Ted Cruz also won reelection in Texas against Democratic opponent Beto O' Rourke by 2.6 points, 50.9 percent to 48.3 percent, or just under 215,000 votes. Libertarian candidate Neal Dikeman secured 65,470 votes in that election.
For more Election 2020 news on KFYO News, click here.
---
LOOK: Here are 50 political terms you should know before the upcoming election
---
More From News/Talk 95.1 & 790 KFYO