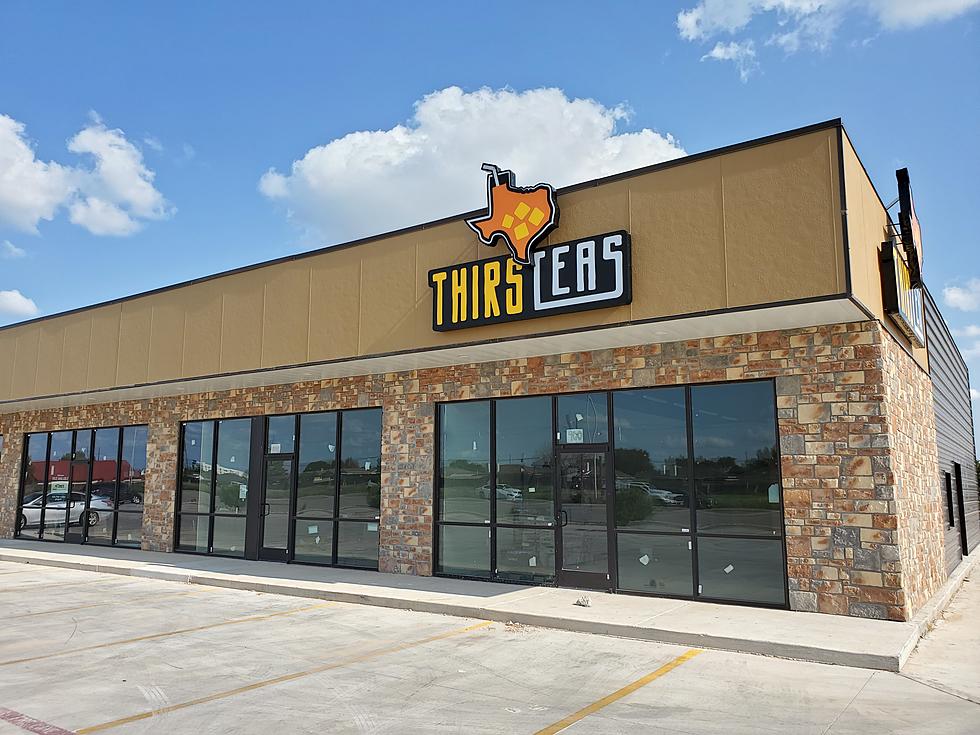 What Does Lubbock Really Want? That's Right, Another Tea Room!
Lance Ballance, Townsquare Media
If you ask anyone what we are really missing here in the Hub City, you'll get a litany of responses.
A winning football team
Clean water
All of which are valid.
However, it seems as if on just about any random street corner you can find another business that exploits the fact that when you add tea leaves to Lubbock city water, it magically turns out to be somehow fit for human consumption. The proliferation of the Lubbock tea rooms continues.
At the corner of 34th and Milwaukee when I was shooting at some food, I looked up from the ground and the bubbling crude. And there it was...black gold. Texas Tea.
ThirsTeas is the latest entry onto the crowded West Texas tea scene. They've been serving locally in a few locations to get the word out, but are now in the home stretch for their first brick and mortar location at 34th and Milwaukee.
When I noticed the sign yesterday, I stopped and took a peek inside to see the progress. According to sources, the plan is to open the doors before the end of August.
Now, I'm all for capitalism and truly wish the ThirsTeas crew nothing but success, but it seems to me like there are more tea rooms and water stations in Lubbock than there are Whataburgers, and I think Whataburger just opened their 1,000th Lubbock location or something. (My math could be fuzzy.)
Sure, we love us some Texas sweet tea, but maybe how about another great ice cream shop? Or another brewery/taproom? I'm just saying. But even Dollar General is starting to feel crowded out here.
Best of luck, guys...
10 Restaurants That Have Closed in Lubbock, Texas
12 New Places to Eat in Lubbock
LOOK: Here are copycat recipes from 20 of the most popular fast food restaurants in America
Iconic Lubbock Businesses That Have Closed Over the Years
13 Favorite Texas Craft Beers
More From News/Talk 95.1 & 790 KFYO