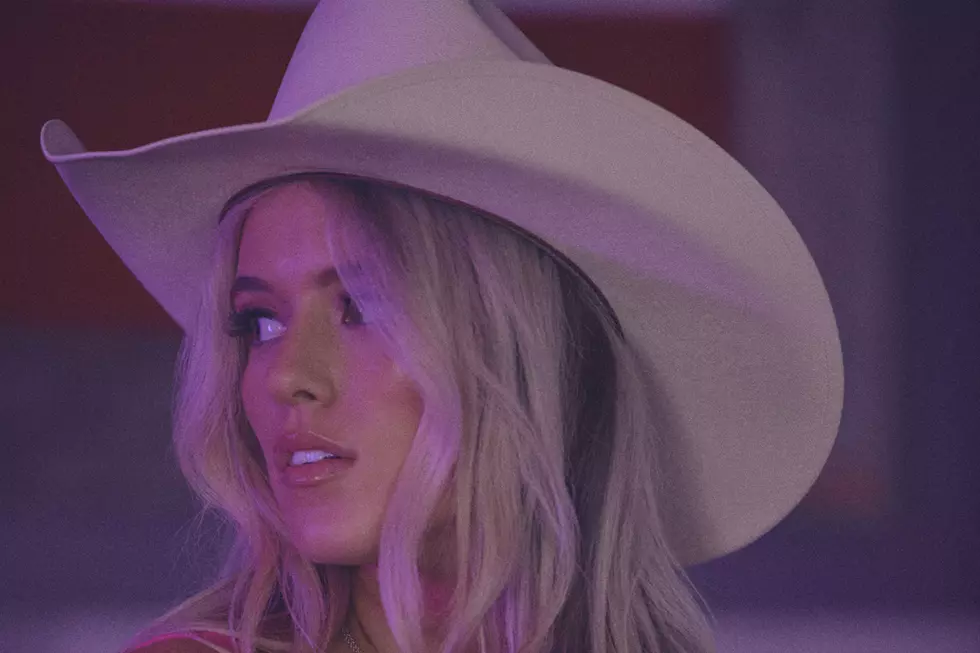 Mackenzie Carpenter Is Learning the Joys of Helping St. Jude
Courtesy of MacKenzie Carpenter
Mackenzie Carpenter has been touched by cancer, but she didn't what to expect when she visited St. Jude Children's Research Hospital for the first time last fall.
"I don't know if nervous is the right word," she tells Taste of Country.
"Going in, you definitely can be a little hesitant ... You leave feeling inspired, and not drained and sad and mad at the world. You leave feeling like, 'Oh, I can help this cause.'"
The "Jesus I'm Jealous" singer's direct way to help is by spreading the St. Jude message. For more than half a century, the Memphis-based hospital has been a world leader in fighting childhood cancer and other life-threatening diseases. No family ever receives a bill from St. Jude, and research done by this team of doctors is shared worldwide.
You can join the effort by becoming a Partner in Hope. That's a monthly $19 commitment to helping thousands of children yearly, and millions more in the years to come.
Carpenter visited St. Jude during Country Cares week last October. This is when the country music community goes to Memphis to learn about advances and meet patients and their families. It's a less personal experience than it used to be due to COVID-19 concerns, but the effect is no less powerful.
"They would ask us a word to describe (the visit), and everyone's word was ... like 'joy' and 'hope.' They do such a good job of framing such terrible situations with hope and a good outlook," Carpenter tells ToC.
Prior to releasing "Jesus I'm Jealous," Carpenter scored a viral hit with "Huntin' Season" and co-wrote "Villain" for Lily Rose. Since early 2022 she's been focused on her artist career and has had the opportunity to play shows with Jake Owen, Miranda Lambert, Parker McCollum and more.
All of these artists have helped spread St. Jude's message at some point. Many still do today.
Growing up in Athens, Ga., each of Carpenter's four grandparents died within a few years of each other after battling cancer. So, the cruel disease is top of mind for her today — it shapes her outlook and perhaps even created some extra anxiety about the visit. That was washed away quickly.
"One thing that really stood out to me was that so many of the people that worked there or are volunteering there ... were previous patients of the hospital," Carpenter recalls. "I feel like, as a kid being sick like that, you probably wouldn't want to be reminded of it as you grow up."
Look for Carpenter at festivals like Tortuga and Stagecoach in 2023. She's currently working on recording her debut album, which will include a new song called "Don't Mess With Exes" that drops on Feb. 10.
Country Stars Put on St. Jude's 'Love Music, Stop Cancer' Tees
Kane Brown, Gabby Barrett, Carrie Underwood and more stars show off their 'Love Music, Stop Cancer' shirts to support St. Jude Children's Research Hospital.
More From News/Talk 95.1 & 790 KFYO