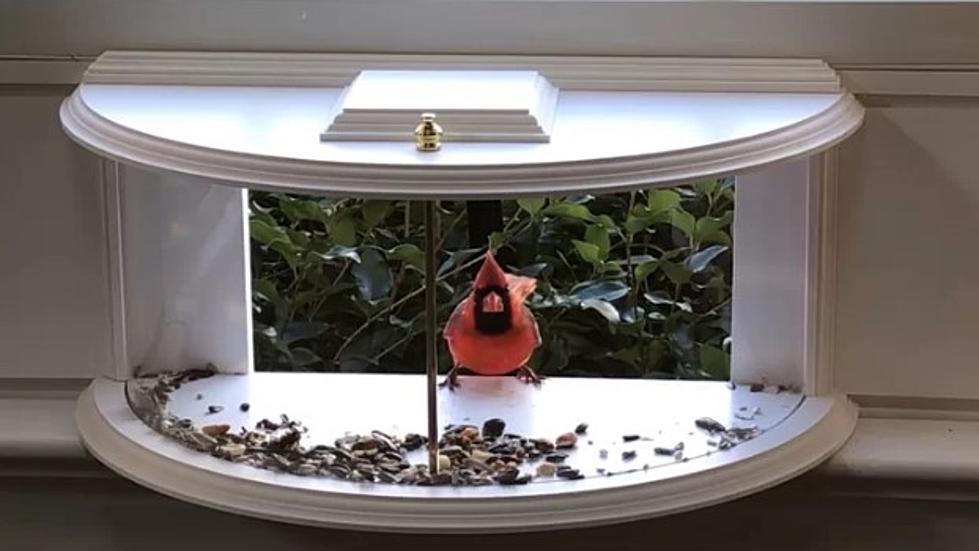 This Unique Bird Feeder Might Not Be the Best Idea in Lubbock
wayfair.com
Lubbock isn't necessarily known for having extremely diverse wildlife, but we still have some fun critters around.
If you are a fan of squirrels and birds visiting your home during the spring and summer, it is likely that you have some bird feeders in your yard. This can be a great way to get a closer look at some of the small animals that live in Lubbock and is fun to watch through your windows.
What if you could make this viewing experience even more up close and personal? What if you could practically have these critters in your home with you, without them actually getting inside?
Well, there is a bird feeder that you can install into your window that does just that.
All you need is a window that slides open and closed in a spot where you'd like to observe. The feeder is made up of clear and white plastic, forming a sort of dome that allows you to see the animals that crawl inside. It secures into your window so they can't actually get in, and you put your birdfeed in the dome. Wait a bit, and you'll eventually have some friends coming to say hello up close and personal.
While this seems like a great idea at first, I feel like it could quickly go wrong here in Lubbock. Sure, you would see some birds and squirrels, but you would also probably end up with some unwanted critters like raccoons, skunks, and more stopping by and potentially making your yard their new home. Plus, it just gives another chance for red dirt to sneak its way into your home.
This TikTok is a hilarious example.
8 Fresh Fruit Salad Recipes to Make this Spring
6 Uniquely Delicious Lemonade Recipes to Try this Spring
How to Keep Your Dog from Getting Burnt in the Texas Sun
More From News/Talk 95.1 & 790 KFYO