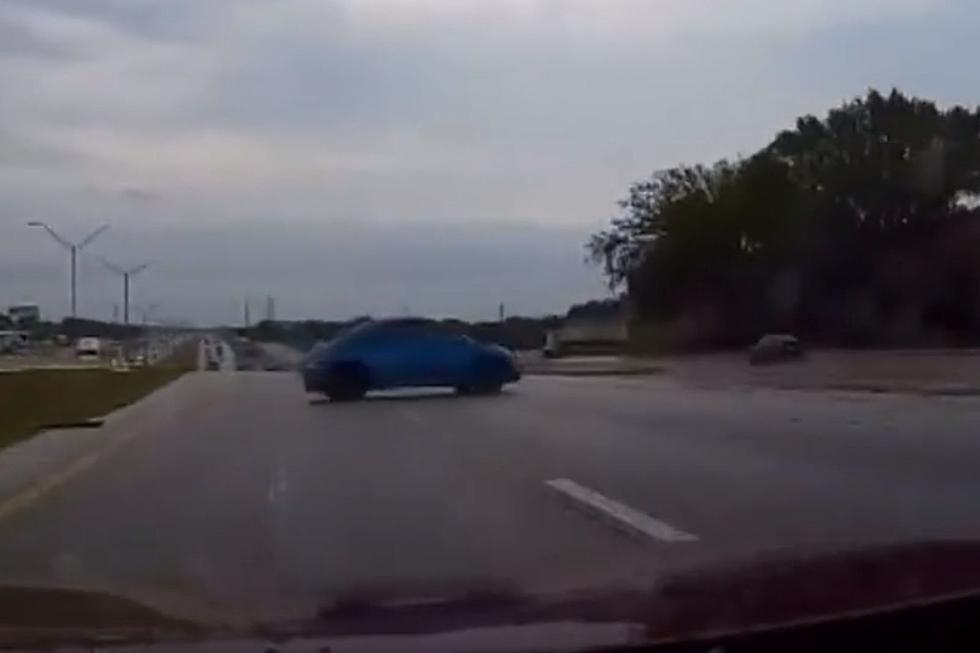 Speeding Car Loses Control on Rain-Soaked Highway in Dallas, Texas
X/Canva
Y'all got to learn to slow down!
Here's a little tip for you young drivers out there. If it hasn't rained in a long time, once it does start raining, the oil that has built up on the highway gets slick. Real slick.
I'm assuming the person driving the Volkswagen Bug in the video at the bottom of this article did not know that. Well, she knows now.
Slow Down!
The video opens and we see the dashcam view of a car driving down a highway in Dallas and we can clearly see the roads are wet. A VW bug comes flying by the camera car and attempts to change lanes.
Miscalculation.
As the car starts veering towards the shoulder, the driver overcorrects, which is always the worst thing one can do. This starts the car spinning and it does a full one-hundred and eighty degree rotation ending up facing the wrong way towards traffic.
It's Your "Lucky" Day?
Luckily, the car slows to a stop and ends up on the side of the road with what appears to be little to no damage.
She might have a flat tire or a bent rim after that, but it could have been a lot worse.
Check out the entire video below:   
Top Ten Trashiest Towns in Texas
Time to take out the trash or show off the trash of Texas. Check out the top ten below.
(All crime statistics were pulled from
www.neighborhoodscout.com
based on each individual town. See editor's note for Lufkin, Texas.)
Gallery Credit: Stryker
Adios Texas! Here Are The Ten States Former Texans Move To
Moving away from Texas is always a daunting thought. But where do the former citizens of Texans go when they leave? The top ten is right here.
Gallery Credit: Tommy Paradise, Townsquare Media, Canva
13 Fun Attractions That are Free to Visit in Texas
Here is a look at some really fun activities to enjoy with friends and family in the state of Texas that won't cost you anything.
Gallery Credit: Billy Jenkins
More From News/Talk 95.1 & 790 KFYO