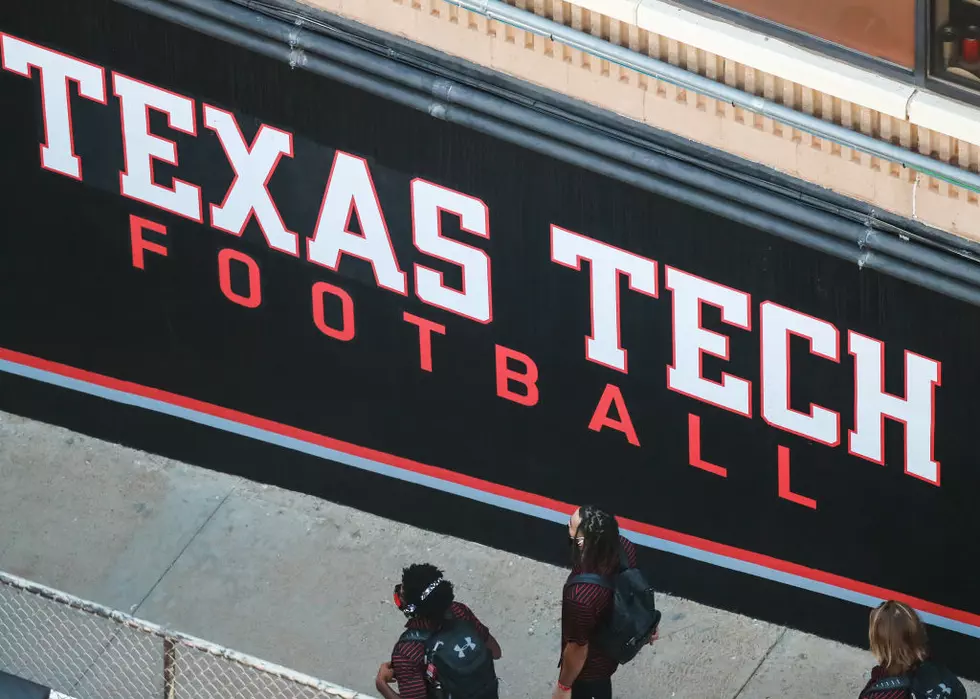 Does Texas Tech Football Need a Championship Hydration Chart?
(Photo by John E. Moore III/Getty Images)
When Matt Wells was fired last year the first call was to UTSA's Jeff Traylor. The Roadrunner's head coach turned down the Red Raiders in favor of an extension at UTSA, and that led Joey McGuire to get the job at Texas Tech.
Traylor is heading into his third season at UTSA and went 7-5 in year one before kicking it into high gear with a 12-2 record last year. The resume of Traylor is similar to McGuires in the sense that both started at the high school level before getting into the Big 12 as assistants.
McGuire started at Baylor, while Traylor started his time at Texas. During Traylor's time with the Longhorns Coach Herman employed the infamous hydration chart that matched the color of a player's urine to his desire to win championships. Traylor has since brought his own hydration chart to the Roadrunners.
Now, it might not have worked for the Longhorns, though Herman did more with the team than either Strong or Sarkisian have done. It does, however, seem to be working for the Roadrunners. Let's check in on the changes that were made from Herman's version to Traylor's version.
You can see both charts above. Traylor's the lower one in the tweet thread.
Right off the bat, you notice that Herman went with a broad "Championship Level Hydration" for the top three urine colors while Traylor breaks it down even further. If you pee clear and are properly hydrating you went 1-0 today, you have perfect effort and also have integrity. You're drinking water even when no one is looking.
I'm hoping the blood-red line is not a urine color, but just a demarcation between good urine and bad urine. Traylor makes sure to call out the players at the line as mediocre.
There are some similarities near the bottom of the list, both call attention to players being selfish. Traylor strays away from the final point though calling his players mentally and physically weak if they can't stay hydrated. The final line from each coach is also interesting. Herman called you a bad guy if you were dehydrated, while Traylor says you're "juiceless and useless."
That's where it gets good, Traylor doesn't stop at the chart. He adds some incredible phrases at the bottom that I'm going to totally start working into my rotation. First, it's "Make a fist and pound it every day." What does that mean? I don't know but it's provocative. Finally, the chart ends with, "Juiceful and Useful" and Championship Mindset. Every time I drink water for the rest of my life, I'll be thinking about Juiceful and Useful.
My question here is, does Joey McGuire need to plaster these around the Texas Tech football facility? Has Texas Tech football been sub .500 for the last decade because of dehydration? Makes you think.
5 Things That Should Excite You About Zach Kittley's Texas Tech Offense
Zach Kittley returns home to Lubbock and Texas Tech as the chosen one to bring back an electric offense to the Hub City that hasn't been seen since Kliff Kingsbury was roaming the sidelines. Can he do it? I believe he can, but I don't think the offense will resemble what he was putting out at Western Kentucky in year one at Texas Tech. Here are 5 things that excite me about Kittley's potential as the Red Raiders' offensive coordinator.
Marcus Santos-Silva and 9 other College Basketball Stars who went to the NFL
Santos-Silva is going to give the NFL a shot, can he be the next Antonio Gates?
More From News/Talk 95.1 & 790 KFYO